Rotary Youth Speaks Debating Competition
Bungay High School wins the Intermediate section of the qualifying round of the Rotary Youth Speaks debating competition. Students Jet Lewis, Chloe Drew-Batty and Louise Ward won first place after debating how news programmes aimed at young people are not fit for purpose.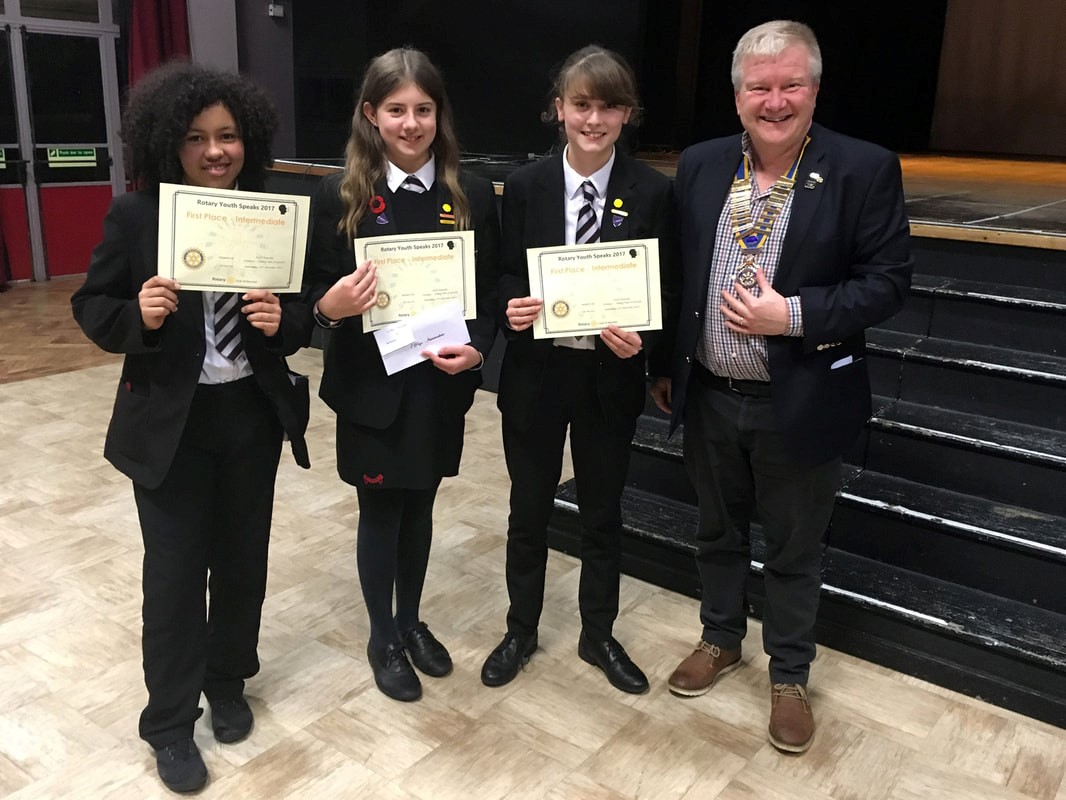 The Youth Speaks debating competition was held this year at the Hewett Academy, Norwich on Wednesday 15th November 2017. As ever, the standard was very high and since it was their first competition, Bungay High School were very pleased to win! This was the local qualifying round for a national competition. Bungay is now through to next round which is the District round in King's Lynn on 3rd February. The 1080 District of Rotary covers Suffolk, Cambridgeshire as well as Norfolk.

This is the first year Bungay High School have entered the competition organised by the City of Norwich Rotary Club. The organiser Mary Beardwood said "it was a pleasure to welcome newcomers, Bungay High School to Youth Speaks. They brought a breath of fresh air to the competition, and were justifiably given first place in the Intermediate section"