School Meals
We are providing a range of hot meals, paninis, snacks, sandwiches and cakes in our Castle Kitchen while the school is open to limited students. Our food is homemade and mainly from very local sources, healthy and great value and our Café is working to careful risk reduction systems. We are waiting on government advice regarding the new voucher system for students who are entitled to free school meals, and will provide an up-date on this as quickly as possible. In the meantime, if anyone has any worries about providing lunch please get in touch with Lynn Eldrett, School Business Manager leldrett@bungayhigh.co.uk and we will do our best to help.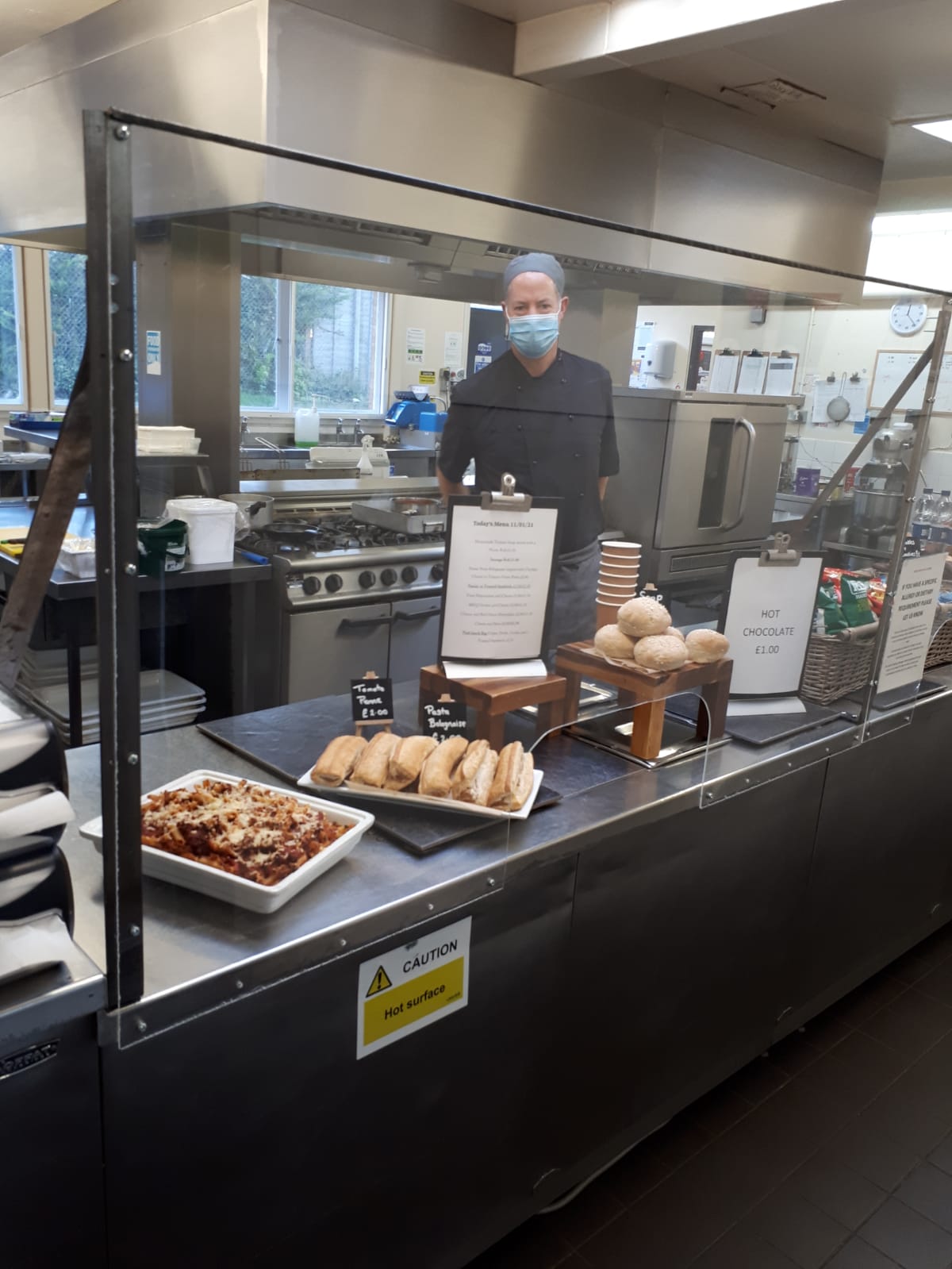 Our school catering provides a tasty range of options from filling, home made full meals including roasts, traditional favourites and delicious vegetarian meals to snacks such as pasta pots, jacket potatoes and sandwiches. There are lots of healthy options, such as a varied salad bar, and we also serve a range of lovely home made puddings and bakes – we encourage our students to make sensible choices. There are two Cafes; our Main Hall for snacks and sandwiches and Hall 2 for main cooked meals. Friday is "fish and chip shop" at lunchtime and our hall is packed with students enjoying this treat.

Our Chef comes from many years working in top London hotels, and he and his team pride themselves in producing excellent food; no school-dinner lumpy mash or soggy vegetables are served in our school so our students can be sure of an excellent meal. If your son or daughter has any dietary needs we are happy to help meet these, just call our Business Manager Lynn Eldrett on 01986 891641 and we will do all we can to help.